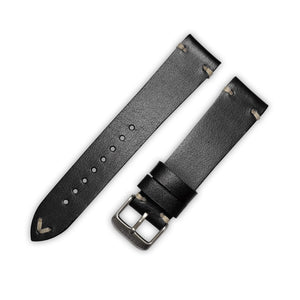 High quality watch strap made of genuine leather with branded buckle. Very comfortable to wear, feels good on the wrist.
Material: Genuine Leather
Color: Black
Width: 20mm
Quick Release System: Yes
Buckle: Branded Brushed Steel
Presale purchases are non refundable. For orders outside of EU additional customs fees and taxes may apply.

Expected delivery: November 2023